THE LATEST FROM TITUS1
Beatport collection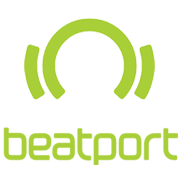 Most Recent 30 releases from Titus1. View more of his releases over 200+ on his beatport page link below.
I Wanna Know

Titus1, Angie C

Electro House
LOW084 | Lowded Recordings | 2020-05-17 | Buy

Dubstep Selections, Vol. 02

CRWELL, Dead Noise System, DJ Absurd, Danno, Tribeleader, Dubzta, VictorV, Dezolent, Rapzor, Cam Lasky, Chase Water, Prismatic, Grindclock, Kytrex, Gods Warrior, J. Kong, D-Mize, Hexx, Titus1, Vibe Emissions, Basiclee, The Nox, Exille, VANM, Morning High, Internal Frequency, Creep n00m, Serious Killer, Exille

Dubstep, Garage / Bassline / Grime
LWDUBS02 | LW Recordings | 2020-05-08 | Buy

Second Hand Love

Titus1, Travis Lydian, Andy Villa, Titus1, Decibel Pilot, FOOTWURK, VYYL, Proper Vibe, Andy Villa, Travis Lydian

Electro House
KULT026 | Kult and Kraft Records | 2020-05-01 | Buy

Most Addictive Dubstep

Trinergy, The Brig, DOP3 MC, Jarvis, Tiigers, Rob Gasser, Ashley Apollodor, PsoGnar, Teminite, Mantis, Beatcore, AFF1N1TY, Ray Volpe, Pane Mua, Sub.Sound, Guillotine, Titus1, Michael White, Spag Heddy, Ace Aura, Trinergy

Dubstep
MAR223 | Most Addictive | 2020-03-13 | Buy

Better Days

Titus1, Midnight CVLT

Electro House
NCS718 | NCS | 2020-03-03 | Buy

Play Me: New Blood, Vol. 9

Noire, Karimooo, Heavy Pulse, Hexx, Titus1, Don Daniel, Kyubi, Atarii, Mr. Fink, Philstep, Tenebrax, HSURT, Exploid

Electronica, Drum & Bass, Dubstep
PLAYTOO207 | Play Me Too Records | 2020-02-07 | Buy

Join Us EP

Midnight CVLT, The Brig, Beenie Man, Titus1

Dubstep, Breaks
DE096 | Daily Earfood | 2020-01-13 | Buy

FAR Annual 2019

Krasha, Party Rite, Dipstep, Vtecha, APACHE & RADA, Ntro ref, NMEdj, BRIANO, Hexx, Titus1, Prof.z, SlaaX, Bulbajar, Xram, Patos, Zenyu, Krasha, Dipstep, Phlint, Voxic, Guild Darkness

Psy-Trance, Dubstep, Electro House, Future House, Trap / Future Bass, Breaks, Bass House, Drum & Bass, Electronica, Deep House
FAR142 | Front Artillery Records | 2019-12-30 | Buy

Rewind 2019

Alexander Orue, Lavelle Dupree, Freshcobar, Eran Hersh, Anto's Mars, Pansil, Aberrant Nature, Titus1, Exodus, Joey Antonelli, RhythmDB, Alexander Orue

Funky / Groove / Jackin' House, Dance, Tech House, Future House, House, Melodic House & Techno
FM0037 | Fattie Music | 2019-12-23 | Buy

Best of Most Addictive 2019

Chime, Michael White, Ashley Apollodor, The Brig, Trinergy, DOP3 MC, Bilal, Tetrix Bass, Titus1, Rob Gasser, Prismatic, Phocust, Nasty Purple, Obscenity, 8Er$, PsoGnar, Teminite, Jarvis, Tiigers, LVWZ, Lonemoon, Wubbaduck, Heavy Pulse, Dyatic

Drum & Bass, Electro House, Dubstep, Trap / Future Bass, Bass House
MAR217 | Most Addictive | 2019-12-20 | Buy

Future House Anthems, Vol. 06

Small Keeper, The Dual Personality, Anndra, Zafiro, PROTEKTOR33, Miami Shakers, Salim Sahao, Brandon Todd, THE KYED, Dream Travel, Ako Guntrax, J.E.T., DIMIX, DJ Man, Anbargo, Paul D, Titus1, Edita, Rohit, Teju, Godlips, BEN, Freaky DJs, KaktuZ, BERO, Joris Laze, Fenox, Tabernacle Music, Sammy Love

Future House
LWFHA06 | LW Recordings | 2019-11-08 | Buy

Breaks & Beats Selections, Vol. 04

Blakjak, USBS, EFH, K-Deejays, Dynamite, Prizm Prime, Ildrealex, Kwerk, Phylo, DJ Gravity, Paket, Mike G, Digibox, Break2Break, BloodDropz!, 13th Zodiac, Gav Ley, Titus1, Raul Matis, & My Mother Say, Pavane, Dark Like '93, Jasamaal, Wavs, Nosk, Ethan Fawkes, H2O (USA), Davilone, Mariion Christiian, Aylen, Floating Spirits, Resistohr

Breaks
LWBBS04 | LW Recordings | 2019-08-09 | Buy

Power Workout, Vol. 05

Max Vega, KC7, Maski & Banga, WYKO, AP, Titus1, Michael White, Freezeout, Roudi Le Gran, Cirillo JR, MOURIN, Roger-M, DJ Aditya, Hardquake, Enes Bugra, Emanuele Marini, Low Foam, Two Minds, KVRTV, Dipstep, MWRS, Luis de la Fuente, Mishel Risk, Ija, Kris Ferreri, Livin Out Loud, Killa's, Sergei Terez, T3rminal, Househoundz

Electro House, Big Room
HOTQPW005 | LW Recordings | 2019-07-15 | Buy

Without You

George Acosta, Titus1, Boostha

Future House
SG074 | SO GOOD | 2019-07-08 | Buy

Essential Dubstep Weapons, Vol. 09

Split, Gnischrew, Vibe Emissions, S E E N, Tiigers, J. Kong, BAR9, Roughmath, Reeyo D, Party Rite, Wodd, Stevie Cee, Dark Ronin, WaltR Melody, AdrenAlin Studio, Tenebrax, Cup A' Joe, MaZMaTIK, DJ Gabi, MC T-Black, Titus1, Sir Kutz, StarX, ROCCCCC, XertioN, Dread Pirates, Frepz, bassReaper, The Night Hospital, Dr. Oscillator, Venon

Dubstep
LWEDW09 | LW Recordings | 2019-06-14 | Buy

Finding Me

Titus1, Hypesetterz, Travis Lydian

Electro House, Dubstep, Tech House
KULT021 | Kult and Kraft Records | 2019-06-12 | Buy
Powered by Beatport
THIS SITE (OR APPLICATION) IS NOT AFFILIATED WITH, MAINTAINED, ENDORSED OR SPONSORED BY BEATPORT, LLC OR ANY OF ITS AFFILIATES.